Portal of Awareness: Equus Retreat
See where you hold yourself back from leading a fully integrated life.
If you feel inspired to walk through a portal of new awareness, connect with your heart and learn to lead your life with clarity, compassion and playfulness, come join fellow equus coach Erin Cutshall and me for a magical weekend with horses.
When: Sat. June 1st & Sun. June 2nd at Los Gatos Farms, Los Gatos CA
Facilitators: Diane Hunter and Erin Cutshall
You have everything you need within you to lead your life with clarity, intuition, power, compassion and playfulness. In this moment you may feel your access to some parts are blocked or you may feel confused about what you want to do or who you want to be.
If you're ready to explore the areas of challenge in your life and completely transform your relationships, we invite you to step through the portal into a round pen with a horse. You'll find no truer, more honest feedback for the way you lead your experience and communicate your truth.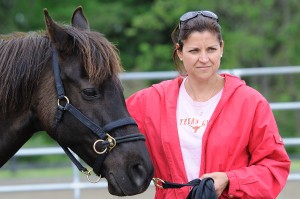 This 2-day retreat is designed for you if you are ready to:
Listen on a much broader level
Tune into your intuitive power
Connect with your heart
Communicate your truth
Shift from victim to leader
Explore where you feel stuck and find flow
"When you change the way you look at things, the things you look at change." ~ Wayne Dyer
Through this incredibly unique, powerful and visceral experience, your ability to lead your own experience will shift, expand and open up to new possibilities. We invite you to join us with our brilliant 4-legged teachers to experience your portal of awareness and connect with your heart and soul.

The teaching you did yesterday in the round pen was deep and profound. I am impressed and encouraged for our planet that you are doing the work that you are.


Dr. Harold Jules Hoyle, Santa Clara University Lecturer
WHY HORSES?
Horses show you in a gentle, incredibly honest, non-judgmental way, how you show up in the world. They have no stories. They respond to the pure truth of the non-verbal messages you send and reflect back to you the parts of you wanting to be seen, embraced, and integrated.
Horses read the emotions expressed through your body language. If you attempt to lead from a place of fear, control or bribery they will either leave you or attempt to lead you. When you lead from a place of ease and clarity, you become magnetic and they will want to connect with you at the precise moment you connect with your own heart.
See what your nonverbal communication is really saying and learn to communicate exactly what you intend.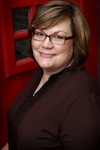 Even though I had heard people rave about working with the horses, I was very skeptical before I attended Diane's workshop because my academic training in computer science taught me to always test theories and seek proof. Happily my experience was completely different from what I expected, and my work with clients and leading groups has improved immensely as a result. Diane's compassion when I was struggling was healing and empowering at the same time. Working with Diane and the horses is an opportunity that I wish I had had much earlier in my life and my career!
Laurie Foley, Ph.D., Brand Strategist
WHAT YOU CAN EXPECT
You will have the opportunity to engage in exercises with a horse that provides completely honest feedback. What shows up in the round pen is what shows up in your relationships.
Your visceral experience anchors a reference point in your body to access as you implement and integrate your new awareness. We will design specific implementation strategies to practice and integrate into your daily life and relationships so you return to a state of flow, ease and love.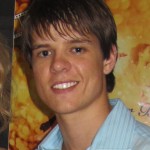 Working with Diane and the horses was a truly amazing experience, one that I hope to experience again. My time with Diane has changed how I interact and communicate every day with my friends, family, people I don't even know and my own clients. I highly recommend this work to anyone and everyone. This was a truly amazing experience, one I won't ever forget.
Josh Smith, HeartSpace Impressions, Perth, Western Australia
LOGISTICS
Come join us and see how powerful, playful and intuitive you truly are.
No horse experience needed!

You will work with several different horses provided for you during the 2 days.

The horse activities will take place on the ground, there is no riding.

The workshop is an all day experience. (9:30 am to 4:30 pm each day)
| | |
| --- | --- |
| Fee: | $950 per person * Limited to 12 participants |
| When: | June 1st & 2nd – Saturday and Sunday |
| Location: | Los Gatos Farms, Los Gatos, CA |
| Time: | 9:30am – 4:30pm |
You will receive an email with more retreat details when you register.
Please email me with any questions.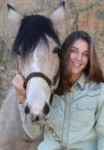 Diane has managed to turn a life filled with unique and dynamic challenges into a cherished foundation for helping others to lead more successful lives. Her clear, warm hearted, wise, and incredibly humble personality puts everyone around her at ease. She is one of the most authentic people I've ever met and I feel honored to have had the opportunity to work with her as an equus coach.


Koelle Simpson, Life Coach, Horse Whisperer and Equus Coach Mentor
Meet Your Facilitators
Diane Hunter
Diane helps individuals access their inner guidance system and dissolve any fears that block them from authentically showing up in their relationships. Her clients learn the key principals for effective leadership and communication including trust development, healthy boundaries, clarity and the ability to tune into a much broader range of communication beyond words. She's had the unique opportunity for deep practice and integration as a parent of a pre-verbal child with autism.
Her professional background includes a degree in computer science from Cal Poly (BSc), master equus coach training with horse whisperer and coach, Koelle Simpson, life coach certified with Dr. Martha Beck and endorsed mind-body coach through Anamsong. Diane is a guest lecturer for Stanford and Santa Clara Universities. When she's not out playing with horses, you may find her driving a Lotus Elise fast around a race track.
Erin Cutshall
Spending time with Erin is an experience of being enveloped in love and acceptance. Her gentle wisdom helps bring clarity and peace to whatever is painful in your life. Her ability to carefully and thoughtfully observe what's happening for you with the horse can guide you to new awareness of how you are showing up in the world. Because Erin sees and appreciates you for who you really are, she can help guide you to a place of appreciation for who you are as well. Her openness and authenticity create a space where you too can be open and authentic.
Erin is a certified coach trained by Dr. Martha Beck and completed Koelle Simpson's year long apprentice program in 2011. She earned her masters degree in organizational management and she has 20 years of experience using her uniquely loving approach inside Fortune 100 companies to lead finance and risk management teams around the globe.
Cancellation Policy
Due to the costly non-refundable nature of reserving venues and lodging for various events, a cancellation made 15 days or less from the dates of an event is non-refundable. Fifty percent of the event fee will be refunded for a cancellation made between 15-45 days prior to a scheduled event. Any cancellation made over 45 days prior to a scheduled event is fully refundable minus any processing fees. Please note, that should you need to cancel every effort will be made to apply any non-refunded amount to a future event.