Free Monthly Q&A Call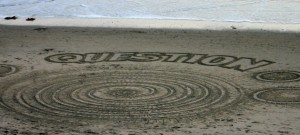 The first Tuesday of every month, I host a free call where I open the line up to your questions including those about:
What it means to tune into the language beyond words
How to connect with your inner guidance system and find your hot tracks
Physical and emotional pain and the mind-body connection
Challenges with communication and setting healthy boundaries
Dealing with the overwhelm and stress of daily life
How to step into your power and become the leader in your life
Relationships with partners, family and children
I am sure that you have many more questions – I'm open to them all!  I promise to provide support and guidance from a place of love.  Chat soon!
Call details:
Call with Diane Hunter, Mind-Body and Equus Coach
When: The first Tuesday of each month.
Time: 11am-12pm Pacific
(12pm Mountain, 1pm Central, 2pm Eastern)
To sign up to receive call details for the free monthly calls, please enter your name and email below.
Remaining 2012 Dates:
December 4th