Lead From Your Core 2-Day Equus Workshop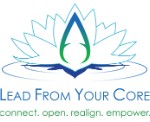 Does everyone have an opinion about what you should be doing?
Are you tired of trying to make everyone around you happy?
Are you ready to stop handing over your authority?
Do you want to learn how to set healthy boundaries?
Guess what – horses are better teachers than humans when it comes to leadership.
Why horses?
Horses are incredibly sensitive to human communication.  When you're internally stressed, frustrated, keyed-up or confused, it doesn't matter how upbeat and positive you are on the outside, the horse knows better.
Lead From Your Core is a fun, intensive two-day workshop where the horses will show you the way to lead an authentic, empowered life.
In this two-day workshop with the horses, you'll learn to:

Connect with what is alive in you
Open up to releasing the need to control outcomes
Stay in your own business
Lead your life from a place of peace and knowing
Establish trust in your relationships starting with yourself
Set healthy boundaries with love and compassion
Realign your energy to find balance
Workshop Details:
When: August 27th & 28th 9:30am – 4:30pm

Who: Individuals who want to lead an empowered life.

Cost: $750 per person (Maximum participants – SIX)  Registration CLOSED.


Location: Chaparral Ranch, Milpitas, CA

Leader: Diane Hunter, Mind-Body & Equus Coach

Contact: diane@afterautism.com 408-395-2277
Read what clients express about their equus experience.
Getting into the round pen with the horses was a revelation. Elements of my life that had been problematic – elements that I KNEW I wanted to change, became crystal clear through my interaction with the horse. To have a horse show you exactly where you are "stuck" is like seeing your innermost dialogue put on a stage. Two weeks later, I'm still experiencing insights and shifts related to my brief time in the pen and the coaching. Thank you for offering this powerful work — life changing hardly covers it.
Nona Jordan, The Business Yogini
I loved every minute of it and am so grateful for your generosity and that my schedule worked out so that I could be there! All through my sessions yesterday and today I've been thinking about "leading" from the third space that transcends the seduction/overpower polarity – a great lesson.
Mary Rentschler, Educational Kinesiloogy
It was fate and a true leap of faith which led me to attend a private workshop with Diane in San Jose, CA. I arrived with no expectations, no experience in this area and no agenda, just a whole lot of self judgement and a ton of limiting beliefs! Diane's gentle and encouraging nature facilitated unbelievable transformations within me, as I experienced shift after shift within my mindset. I discovered more about myself during those 5 hours than I ever have, living inside my 39 year old self!! I was literally 'buzzing' for months after my experience with the horses and Diane. I have since returned to Australia, and consider Diane a lifelong friend. She has had such a significant influence in my life, providing me with the skills and strategies to effectively create a more authentic me! I'm now more in tune to my heart and aligned with my core purpose and that simply is : to live, to love and to grow. So inspirational was her energy and work, that I recently enrolled in a Certificate IV in Life Coaching course!
Clare-Ann Taylor, mother of two, Sydney, Australia
The experience working with Diane and the horses was an eye-opener to an inner experience and gave me a reference point to work with moving forward. The potency and power of the interaction with the horses provided a magnifying glass and Diane helped with the fine details. She is very wise and warm. No therapy session will bring you closer to this inner junction.
Ilana Nachoum, Physical Therapist, Feldenkrais teacher