Northstar Equus Retreat: Arroyo Grande, CA
Northstar Equus Retreat with Koelle Simpson and Diane Hunter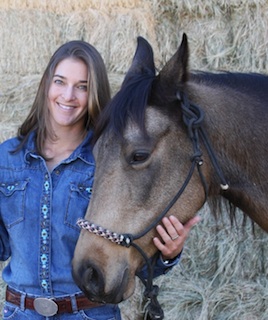 Life coach and horse whisperer, Koelle Simpson, offers a new perspective on communication and trust development. She is honored to have received extraordinary educational experiences and opportunities with individuals who are working to have a positive impact on the world. Her mission in life is to help others rebuild trust in themselves as well as in their relationships with others and as a result unleash the powerful leader with in each of us.
From 2000 to 2005, Koelle was a student of world-renowned equine trainer and best-selling author Monty Roberts, known as "The Horse Whisperer". Koelle was given the opportunity to learn first hand from Mr. Roberts, conducting speaking engagements, workshops, demonstrations and partaking in national and international touring events. During this time Koelle helped troubled individuals and corporations to build trust and redefine their approach to communication using the non-verbal language of horses.
In 2005, Koelle was offered apprenticeship with internationally acclaimed life coach, best selling self help author, and Oprah columnist, Dr. Martha Beck. The time and training spent with Dr. Beck enable Koelle to obtain a more thorough understanding of the parallels between helping a troubled horse and helping a troubled individual regain the directions to a great life.
Recently, Koelle has developed new friendships at the Londolozi game reserve, a global leader in wildlife conservation, located near Kruger national park in South Africa. She is thrilled to have this special opportunity to visit the bushveld on a regular basis to enhance her understanding on Mother Nature's example of leadership, trust, balance and interspecies communication.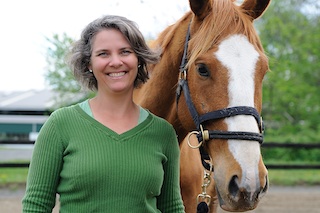 Diane Hunter helps clients reconnect with their inner guidance system and shows them the way to establish trust and leadership in their relationships.  She discovered her passion for equus coaching through her personal journey raising a child with autism.  She now shares her knowledge and stories with clients who want to learn how to listen beyond words and open up to the power of non-verbal communication.
Her background includes a degree in computer science (BSc), and certification as an Equus Coach through Koelle Simpson. and Life Coach through Martha Beck Inc..  She is an endorsed Mind-Body Coach through The Healthy Life Coach and her personal interest in neuroscience and the mind-body connection began when she healed her own back pain.  To learn more, please visit her website www.afterautism.com.
Dates:  May 11 – 12
Time:  9:30 am – 5:00 pm
Place:  Northstar Ranch
Price:  $1,950