The Way of the Peaceful Parent Call Information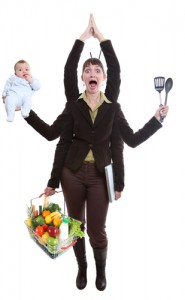 As a parent do you:
feel frazzled or overwhelmed?
want to bring joy
back into your family?
want to be a parent who leads from a place of peace and calm
?
This 5-week tele-course is designed for busy parents and caregivers looking for solid solutions to calm the chaos. Inspired by life and master teachers (including our children), our methods will bring the laughter and love back into your home and your life.


What You Will Get From This Class
Practical skills for creating a peaceful, joyful home.

Greater happiness for yourself as a parent and an individual.
Discover how to replace the conflicts with cooperation and leadership.
Strategies for dealing with life's challenges as a parent.
We're Diane and Helen and we've been where you are.  Between us we have four children, one with autism.  We've traveled the path of frustration and stress to the point where we suffered in physical pain.

Then we resigned from being stressed-out parents and found another way of being.
What Others Say
"Diane and Helen have created an amazing, supportive experience for all parents. They have brought together a fabulous collection of tools to help parents create a much more peaceful experience with their children. More than that, they created a place where parents can bring their difficulties and find understanding, support and wisdom in finding a new perspective and bringing that into their lives."
Peggy Freeh, mother of 2, one with Down Syndrome, Life Coach
"The Peaceful Parenting course not only transformed my relationship with my children, but also with myself. It taught me that it was OK to reconnect with myself first and then direct my positive energy towards parenting my children. The techniques taught in the classes are vital to any busy, stress-out parent. It taught me to re-organise my prioritise and start enjoying my children."
Jennie Arnold, mother of two twin boys
Course Details:
Dates:  September 16, 23, 30, October 7, 14    REGISTRATION CLOSED.
(If you're interested in course materials, please email diane@afterautism.com)
Time:  Fridays 10am PST / 1pm EST for 1 hour
Class 1: Connection
Class 2: Truth (mastering your mind)
Class 3: Play, Laughter and Rest
Class 4: Trust, Leadership and Letting Go
Class 5: Love, Acceptance and Gratitude
Investment:   $99
* Includes weekly course materials and call recordings.
* Forum for connecting with participants, having discussions and asking questions.
* Call recordings may be used to support future clientele.
About us:
Diane helps clients find freedom from their emotional and physical pain. She specializes in helping overwhelmed parents discover a sense of peace and develop a deeper connection with themselves and their child. She offers a unique experience with horses where individuals step into their leadership and learn to build trust.
Helen helps people reach their full potential in their lives and careers.  She specializes in helping professionals out of overwhelm and into connection, clarity, and direction.  Helen's background spans academia, corporate, and business ownership. Born and raised in England, she now lives in Wilmington, Delaware with her husband and 2 elementary-school-age children.
"This class changed my whole perspective with my son! Mornings became so much easier when I was able to focus on the bigger picture and realize that me breathing and being calm was going to make all the difference in the start to his day. Thank you both for emphasizing presence and play and realizing that everything is really not that big a deal."
Margaret Webb, educator, wife and mother of Andrew, diagnosed with autism.
P.S. We 100% guarantee that this class will be transformational for you. If it's not, we'll graciously refund the full amount upon request.
P.P.S. Parenting begins with you.  When you are in a state of peace, you bring joy to parenting.  We can help you re-discover the parent you want to be.
Please email us with any questions.
"I love the combination of both of you teaching – with Helen's grounding in Wholeheartedly connecting with your kids and yourself and Diane's focus on mind-body connections and The Work of Byron Katie, you two are a power-packed duo to help parents be peaceful and at ease in their relationship with their kids. I would definitely recommend this class to any parent!!"
Nona Jordan, mother of 1, The Business Yogini
"I'll just say it: Diane Hunter is one of my favorite coaches. As the mother of a child with autism, Diane has walked the path from suffering and frustration to joy and illumination. I watched her transform herself and her relationship with her son, and I've watched her transform clients in the same way. Her deeply empathic, keenly intelligent, supremely practical methods are truly miracle workers. I recommend her to anyone who struggles with difficult relationships, especially those who have children with special needs.  She's a gem."

Martha Beck,"O" Magazine columnist, life coach and best seller author of "Finding Your Own North Star" and "Steering By Starlight"