Play with Horses
Please click HERE for current workshop offerings.
Experience leadership through the eyes of a horse.
In each of us, there lives an animal within:  powerful, intuitive, aware, and playful.  Working with horses provides accurate, transparent, instant feedback for how the animal in you communicates on a nonverbal level.
If you're ready to connect with your clear, compassionate, playful self, I invite you to step into a round pen with a horse.  You'll find no truer, more honest feedback for the way you lead and communicate.  Let horses teach you how to align power with intuition, and to settle the often overactive mind to create space for clear, inspired action.
Experiential Learning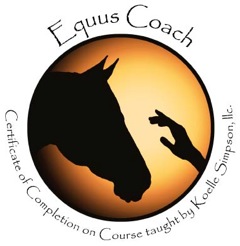 Working with horse and coach, you experience change in action.  These brilliant teachers provide transparent, clear, and instant feedback that will shine the light on the thoughts that hold you back from living your best life.
The equus coaching experience provides a portal for new awareness and integrates awareness into action. With this expanded awareness, you permanently shift your ability to lead from a place of calm clarity and reconnect with your sense of play.
**Equus Coaching can be arranged in Los Gatos, Portola Valley or Milpitas, California.**
No horse experience needed, only the willingness to get a little dusty and curious as these wise creatures show you the way back to your true nature. All exercises and interactions with the horses take place on the ground, there's no riding.
Private Equus Coaching Options
One-hour: $210
Two-hour: $320
Four-hour: $550 for 1 person, $700 for 2 people
Please email Diane or call 408-395-2277 to schedule your session.
Full day sessions available by request.
Click HERE for current workshop offerings.
---
Read what clients express about their equus experience.

The teaching you did yesterday in the round pen was deep and profound.  I am impressed and encouraged for our planet that you are doing the work that you are.
Dr. Harold Jules Hoyle, Santa Clara University Lecturer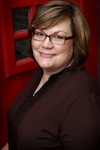 Even though I had heard people rave about working with the horses, I was very skeptical before I attended Diane's workshop because my academic training in computer science taught me to always test theories and seek proof. Happily my experience was completely different from what I expected, and my work with clients and leading groups has improved immensely as a result. My experiences in the round pen, as well as watching others, was deeply transforming as I learned how to accept feedback and become open in a way that is more powerful than I ever imagined. Diane has a remarkable gift for recognizing what people need and when they need it. Her compassion for me when I was struggled was healing and empowering at the same time. And the horses… well, they are probably the best teachers I've ever met: patient, responsive, and penultimately clear. Working with Diane and the horses is an opportunity that I wish I had had much earlier in my life and my career!
Laurie Foley, Ph.D., Brand Strategist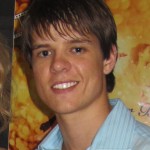 Working with Diane and the horses was a truly amazing experience, one that I hope to experience again. Diane has a beautiful personality, has tremendous knowledge and her instincts are spot on. As a coach she is brilliant and her ability to bring awareness of the importance of communication is unbelievable. My time with Diane has changed how I interact and communicate every day with my friends, family, people I don't even know and my own clients. I highly recommend this work to anyone and everyone. This was a truly amazing experience, one I won't ever forget.
Josh Smith, HeartSpace Impressions, Perth, Western Australia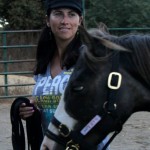 It was fate and a true leap of faith which led me to attend a private workshop with Diane in San Jose, CA. I arrived with no expectations, no experience in this area and no agenda, just a whole lot of self judgement and a ton of limiting beliefs! Diane's gentle and encouraging nature facilitated unbelievable transformations within me, as I experienced shift after shift within my mindset. I discovered more about myself during those 5 hours than I ever have, living inside my 39 year old self!! I was literally 'buzzing' for months after my experience with the horses and Diane. I have since returned to Australia, and consider Diane a lifelong friend. She has had such a significant influence in my life, providing me with the skills and strategies to effectively create a more authentic me! I'm now more in tune to my heart and aligned with my core purpose and that simply is : to live, to love and to grow. So inspirational was her energy and work, that I recently enrolled in a Certificate IV in Life Coaching course!
Clare-Ann Taylor, mother of two, Sydney, Australia
I have been flying all day from my short encounter with the horses and your beautiful work. What true teachers they are. I have shared my experience with four of the most important people in my life…I was moved to say the least .
Jasmine Jasmine Van Driessche, Owner & Co-Creator JACARA – Therapeutic Skin Care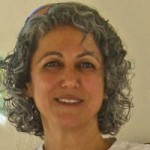 The experience working with Diane and the horses was an eye-opener to an inner experience and gave me a reference point to work with moving forward. The potency and power of the interaction with the horses provided a magnifying glass and Diane helped with the fine details. She is very wise and warm. No therapy session will bring you closer to this inner junction.
Ilana Nachoum, Physical Therapist, Feldenkrais teacher
Complimentary 30-minute session
Not sure what option is right for you?  I'm happy to answer any questions you may have about equus coaching in a complimentary 30-minute session. Read additional testimonials.

More questions? If you have further questions about the offerings above or questions about the coaching process in general, please email or call me: 408-395-2277.
I look forward to sharing this unique, powerful experience with you!
---
Equus Workshops
For details on all of the current workshop offerings, please click HERE.