Corporate Equus Events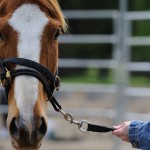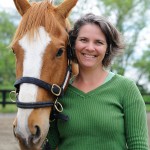 Please contact Diane to explore which option meets your needs.
email: diane@dianehunter.net
Phone: 408-395-2277
To learn more about Diane, please Click Here.
Option 1: "Impressions" 1.5 Hour Experience
Active demonstration
Maximum 30 attendees
Are you ready for a complete shift in your understanding of communication?  Attendees will watch the transformation of an untrained, distrusting and fearful horse become a confident, motivated and trusting partner in the presence of balanced leadership. A few audience members will be chosen to join in and try out their horse whispering skills. This is an event that is sure to leave a lasting impression.
Option 2: "Wake Up Your Awareness" Half Day Experience
Hands-on Workshop
12 attendees per session – for larger teams we'd coordinate multiple sessions
Confidential pre-assessment worksheet for each team member
Unlimited access to online video tutorials for each team member
Individual 1 hour follow-up coaching session to help team members fully integrate their hands-on experience in the workplace.
The half day experience will wake up your team's awareness and understanding of how their nonverbal communication is viewed by others.  Each team member will interact directly with a horse in a safe, supportive, playful environment and receive feedback about their communication directly from the horse. This eye-opening experience will give you and your team a clear picture of strengths and weaknesses as individual leaders as well as the strengths and weaknesses in communication amongst the collective team.
Half Day Agenda:
Introductions and Brief Theoretical Discussion on Equine Leadership
Ground Work Exercise with Horses
Purpose: Become more aware of your physical movement and energy, restore the compassionate leader within you, and discover what you communicate with your body in a time of action and pressure.
Activity: In the ground work exercise, team members learn to communicate with a horse using non-verbal language to establish a leadership role based on trust and understanding.
Wrap-Up Discussion
Option 3: "Awareness and Practice" Full Day Experience
Includes all the components and agenda items of Option 2 PLUS:
During the full day workshop, attendees will have multiple interactive learning exercises with horses to practice their new leadership and communication skills. This day integrates awareness, practice and implementation. It is a safe, supportive and playful experience packed with powerful tools that can be applied in every aspect of communication.
Full Day Agenda:
Includes the complete Option 2 Half Day Agenda PLUS
Connect with Your Leadership Power
Purpose: To help participants heighten their awareness to the specific beliefs that are not only limiting their success and productivity but also how these beliefs can effect their communication and performance with others.
Activity: Attendees will go through specific equine exercises designed to help identify limiting beliefs and dissolve the internal struggle while expanding to new unseen perspectives.
Team Herding
Purpose: To practice implementing the new leadership skills that participants have learned and to work as a cohesive strategic team.
Activity: Three participants will take a small group of horses and complete a specific herding pattern signaling with your body language only! This exercise helps integrate the lessons and you and your team will come away with tremendous insights to how your collective message is received by others.
Wrap-Up Discussion

Option 4: "Awareness, Practice and Integration" Tailor Made Multi-Day Experience
Multi-day workshops range from 2 to 4 days.
Includes all the components and agenda items from Options 2 and 3.
Option 4 gives us the opportunity to design a customized program to address the specific leadership, trust and communication needs for your team. This option provides a great, flexible way for the team to experience deep practice and integration in a compact time frame.  The result is accelerated lasting changes with individual and collective leadership and communication skills.
Client Comments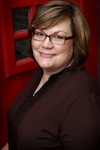 Even though I had heard people rave about working with the horses, I was very skeptical before I attended Diane's workshop because my academic training in computer science taught me to always test theories and seek proof. Happily my experience was completely different from what I expected, and my work with clients and leading groups has improved immensely as a result. My experiences in the round pen, as well as watching others, was deeply transforming as I learned how to accept feedback and become open in a way that is more powerful than I ever imagined. Diane has a remarkable gift for recognizing what people need and when they need it. Her compassion for me when I was struggling was healing and empowering at the same time. And the horses… well, they are probably the best teachers I've ever met: patient, responsive, and penultimately clear. Working with Diane and the horses is an opportunity that I wish I had had much earlier in my life and my career!
Laurie Foley, Ph.D., Brand Strategist
The Equus workshop was great for getting my team to work together better. It gave everyone a way to think about their behavior and tendencies in a safe way. It really shines a light on our strengths and weaknesses. Plus, it's a lot of fun – I got rave reviews from my team. Diane is a fantastic facilitator.
Steve Cousins, President and CEO, Willow Garage
---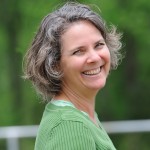 Please contact Diane to explore which option meets your needs.
email: diane@dianehunter.net
Phone: 408-395-2277
To learn more about Diane, please Click Here.