Equus Workshop: Leading From the Inside Out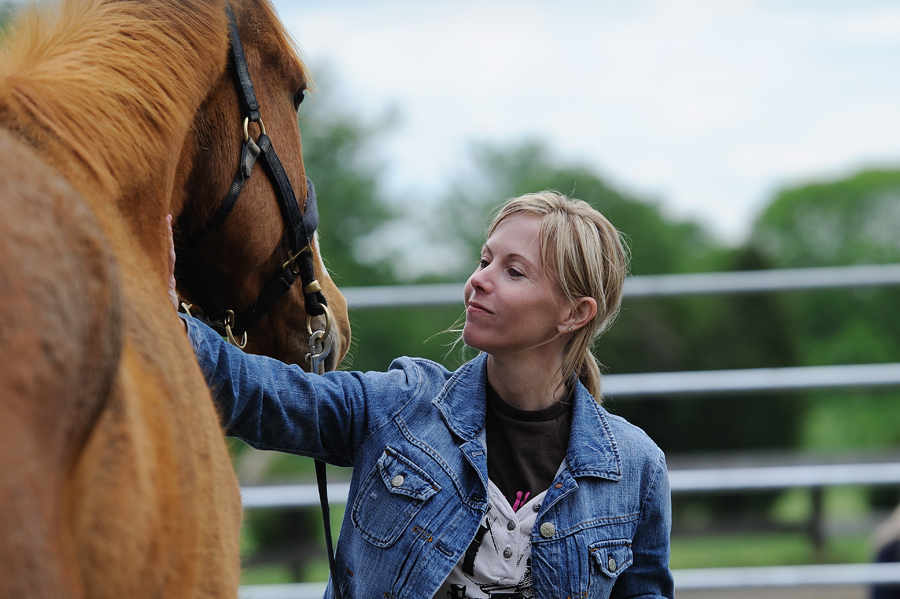 Let horses lead you back to your true nature.
September 29th & 30th
Location: Frying Pan Farm Park in Herndon, VA
Led by Koelle Simpson & Diane Hunter
You are trying to lead your life.  You want to be heard, understood, motivational, and self confident.  But some areas of your life aren't quite coming together as you had hoped.
Guess what—horses are better teachers than humans when it comes to leadership.
You might wonder how you can learn to become a better leader of your life by spending a few days with horses. Here's how: these animals are very sensitive to human communication. When you're internally agitated, keyed-up, confused, or stressed, it doesn't matter how upbeat and positive you are on the outside – just like the people in your life, the horse knows better.
These majestic four legged teachers will lovingly and playfully assist you in embracing your power and guide you to a vivid understanding of the messages you send to the world around you.
With this profound understanding you will be able to adjust your energy and lead each aspect of your life to a place of more genuine joy and success.
Come join us for a view of true leadership through the eyes of a horse.
No horse experience needed!

You will work with several different horses provided for you during the 2 days.

The horse activities will take place on the ground, thus there is no riding during the workshop.

The workshop is an all day experience. (9:30 am to 4:30 pm each day)

Afraid of horses? No problem, this is not so much about horses as it is about your personal journey. The facilitators have years of experience gently and safely guiding participants at their personal level of comfort.
TURN YOUR INSPIRATION INTO CREATION!
WORKSHOP LOGISTICS:
$1,750 for Single Sign-Up
$1,550 for Paired Sign-Ups 
Save $200 per person when signing-up w/ a friend
*Lunch and drinks are included*
*Breakfast, Dinner, Lodging and Transportation to and from the ranch are not included*
*A facebook page will be created to to help you connecting with fellow participants if you would like to corrdinate travel logistics*
---
If you have further questions about the offerings above or questions about the coaching process in general, please email: Diane@dianehunter.net
---
Cancellation Policy
Due to the costly non-refundable nature of reserving venues and lodging for various events, a cancellation made 30 days or less from the dates of an event is non-refundable. Fifty percent of the event fee will be refunded for a cancellation made between 60 to 31 days prior to a scheduled event. Any cancellation made 61 days prior to a schedule event is fully refundable minus any processing fees. Please note, that should you need to cancel every effort will be made to apply any non-refunded amount to a future event.