Strengthen your Foundation: Grounding

Grounding for the Mind-Body-Heart-Soul Connection:  4-Week Telecourse
At times you may feel lost at sea getting thrashed about by giant waves without your anchor.  Or you may feel like you're drifting without direction or purpose.  Or you may feel like you've been walking the desert without water and nutrition, starving and exhausted.  This is the time for inward focus and grounding.
In this course, you will receive nutrients for your roots to thrive and support your integration journey.
The first step beings with strengthening your foundation of awareness and understanding of the mind-body-soul connection.  The body plays an integral role in your integration process and many of us walk around with the mind overriding our body blocking the signals.  The mind thinks it's protecting you when really, it's operating from a paradigm of fear.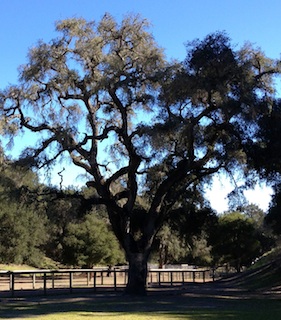 Your mind also loves verbal language and it tells all kinds of stories which may not be true.  When you focus your attention on the verbal channel, there is a broad range you of communication that gets ignored.
Rather than tuning into one radio station, in this course, you will build the skills to listen to multiple radio stations receiving feedback through your body, emotions and heart.  Your body never lies and it waits for you to tune into the messages being broadcast, guiding you to your hot track.
In the first phase of The Integration of You, you will explore the ways your body, heart and soul speaks to you.  You will be invited to look within and explore your inner world on multiple levels.  You will reconnect with your own inner guidance system that is available to you at all times.  You are the only one that knows what feels good to you and you will be given the tools and strategies to develop your listening skills to hear the non-verbal messages from your body, heart and soul.
What you will get in this 4-week teleclass:
How to quiet the mind and open the channels to a world that lives within you and all around you.
Tools and skills to listen and tune into a much broader frequency of non-verbal communication.
Deeper connection with your heart and compassion
Greater awareness and understanding how your emotions are powerful teachers.
Course content includes tools, coaching, stories and homework to help you anchor in the foundational principals to support you on your soul's journey.
Dates:  Wednesdays – April 24 and May 1, 8, 15
Time:   1pm PT / 2 pm MT / 3 pm CT / 4 pm ET
Calls will be 60 minutes.


Includes:
Weekly course materials and call recordings.
Private Facebook forum to connect with fellow participants
Cost:  $77